2,500 yen per one night! This rate can go down to 1,300 yen for over eight nights. Nago city government offers accomodation at Nago International House in promotion of international friendship exchange. The House is located near coral beach as shown below.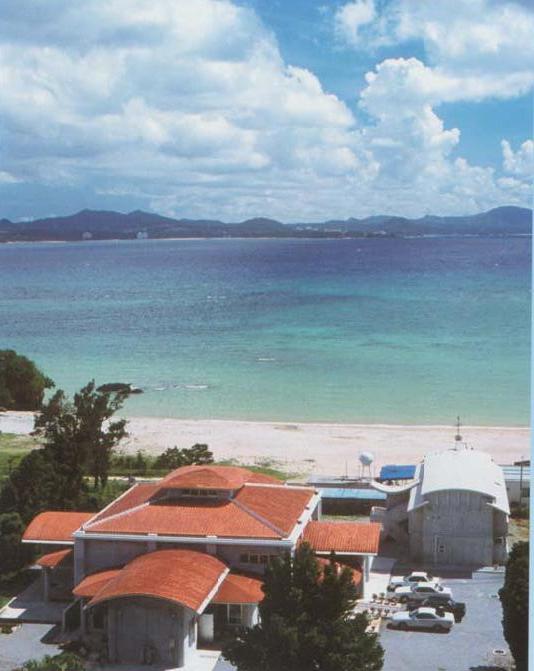 Red colored building on the roof is main facility in which office and Japanese/western style halls are located. The building on the right side is lodging house. Reaching coral beach requires only 20 second walk! Unfortunately, it seems that information on Nago International House across the world wide web is extremely limited as shown from google search result as of May 23 :)
For more information, you can get English version of leaflet and guest guide.