Relatively high subscription fee (over 200 USD for GETTING HITS plan as of March 2008; look at my account panel below) from my pocket paid for stable run of Movable Type (MT) over the last year. I strongly recommend this service to whoever wants to be absorbed in article posting not in chores from UNIX administration. Flavor of an MT will stay with you always without any pain in maintenance.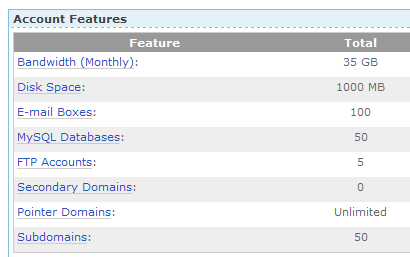 Repetitive installations at the beginning of MT blogging deprived me of much time. I am a UNIX geek, though. Getting accustomed to MT administration in details was one of challenges at that time. Limitation of hosting services in Korea was another burden. Upon the decision to move from Korea, I had to pick NEXCESS.NET out of hosting services listed here not to waste time any more.
It turned out to be safe bet. Everything was ready for MT and me at the initial log on. MySQL database creation, MT source code unpacking, and "/blog/2009/02/mt-config.html" modification were all that I did. There was no need to move here and there to ask staffs to adjust account environment to MT; perl module installation, required binary installation, .htaccess modification, and so on. I never suspected server incompatibility with MT. Then, it was always true when I encountered problems in MT administration. Extremely speaking, most of my support requests staying at this service were non-MT issues. This MT friendly web space made me spend more time on blog contents and their interconnectivity to other services.
As a hosting service in general standpoint, it delivered high quality user support. In most cases, the first reply from the customer center notified me of task completion. Instead of re-asking an issue (you might experience this context at other places), they tried their best to figure out solutions from my single line question. Support staffs did not simply drop guideline URLs but did do something themselves for customers. Furthermore, I never waited for the first human response more than ten minutes then could get final results within half an hour. I could always issue a ticket with newly appeared problems only. Once resolved, never reappeared.
Critical drawback of relatively high expense at low hosting resources (bandwidth, disk, database space) may keep you from this service. However, MT readiness and good quality of service will pay you. Nightmare of wrestling with UNIX? Joy of blogging? It's up to your decision.