Social network platform, Movable Type Motion, released recently. In effect, Movable Type version 4.25 includes the Motion as a key feature as well as legacy blogging modules and templates like Classic Blog, Action Stream, Professional Website, Community Blog, and Community Forum distributed independently under respective license terms. My blog still runs as personal web pages on Professional Website template that I can not find any reason to transit to the Motion. (Refer to
this link
how the Motion works)
Upgrade to 4.25 was at my fingertips because there was no special change on Professional Website templates. Several enhanced features shared across modules presented me convenience. Of them, I would like to mark high scores on a couple of functions below.
1. Action Streams: Blog post became part of Action Stream enumeration. I don't need to roll out article RSS separately. This will provide me with simplified site design by consolidating scattered atom links into single one. (I will renovate blog layout soon)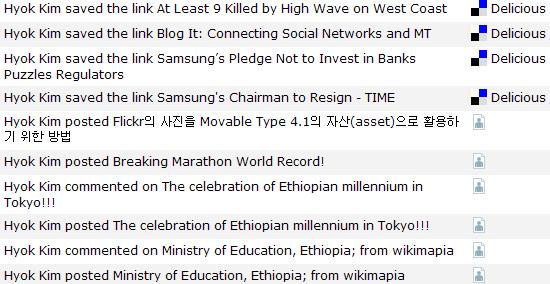 2. Versatile Authentication Methods: Fight against spams would put barriers in front of comment entry pad. A blog would demand Movable Type specific or inconvenient sign-in methods. That inconvenience kept potential visitors willing to drop a comment away from intensive communication with blog authors. Now, whatever your account is, Movable Type will accept yours with ease.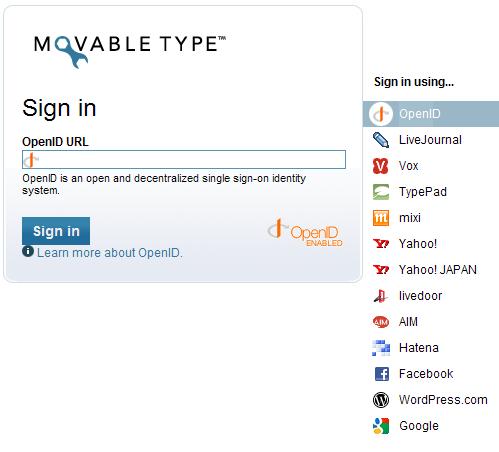 To see is to believe. Install and enjoy!